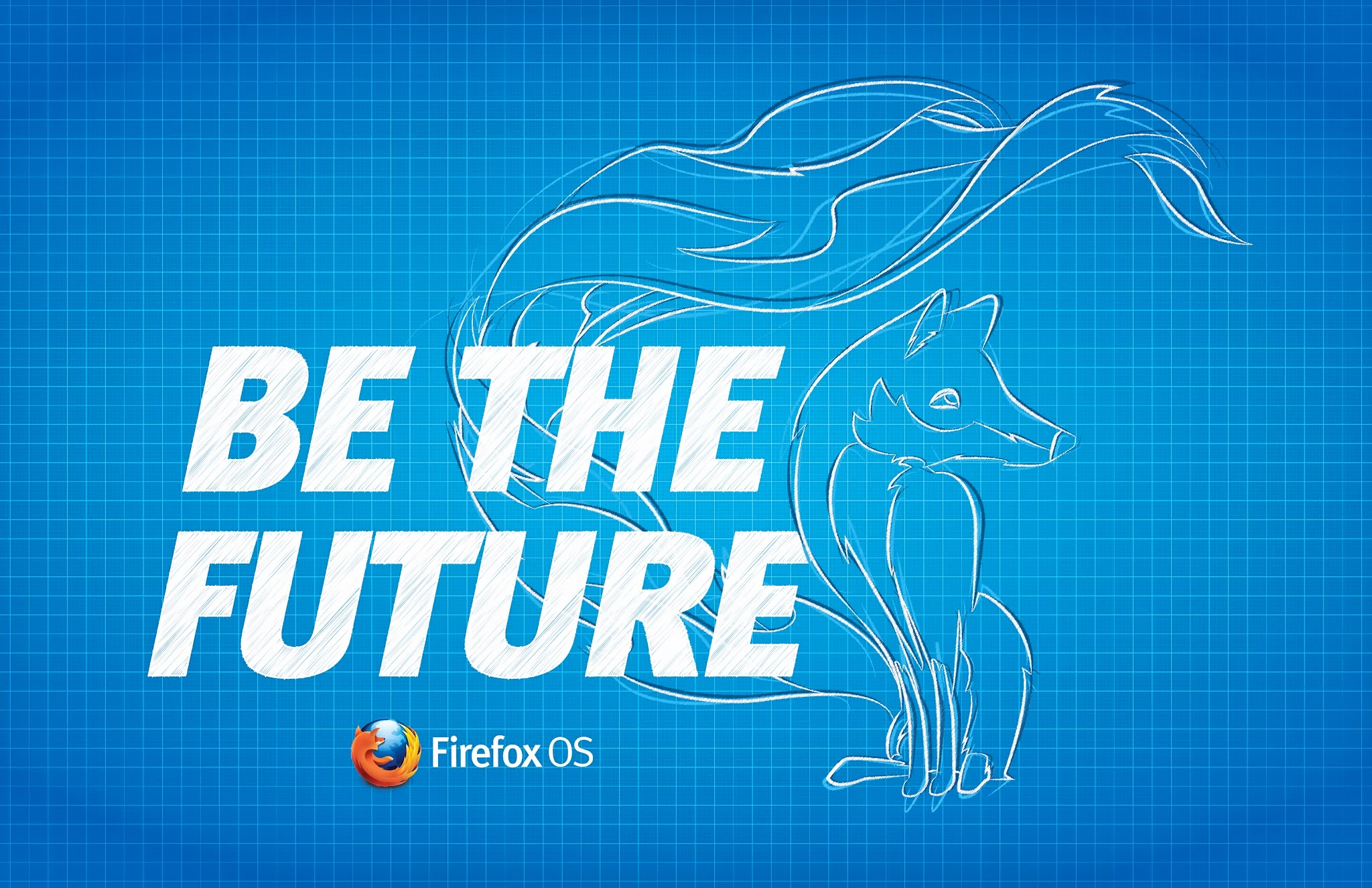 Michael Kohler, Mozilla Rep, MobileCamp Dresden 2014
Michael Kohler
volonteering for Mozilla since 2008
Mozilla Representative since 2012
Banking Software Engineer by day
Web Developer by night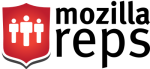 Back then...
(well, a few years ago)
To that end, we propose a project we're calling "Boot to Gecko" [..] (B2G) to pursue the goal of building a complete, standalone operating system for the open web.
Hey - we don't have to talk anymore!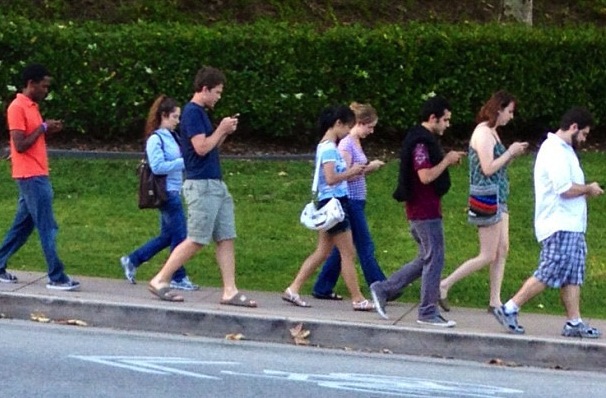 Not yet online with a smartphone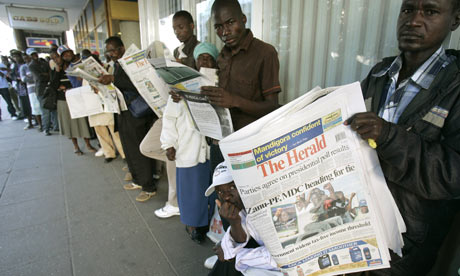 A competitive, closed market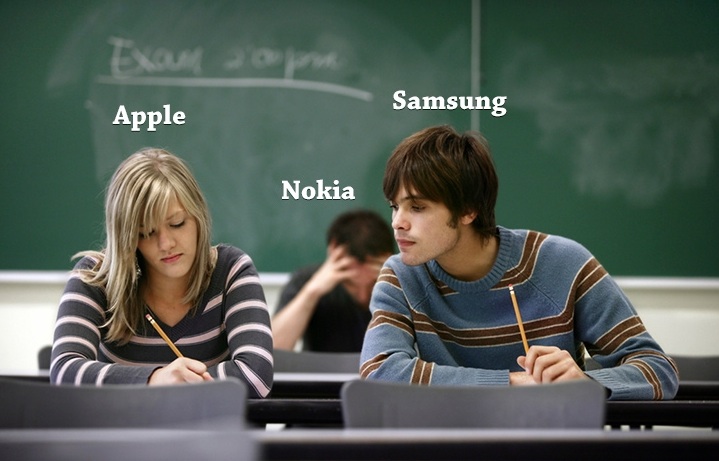 Not web developer's struggle…
or is it?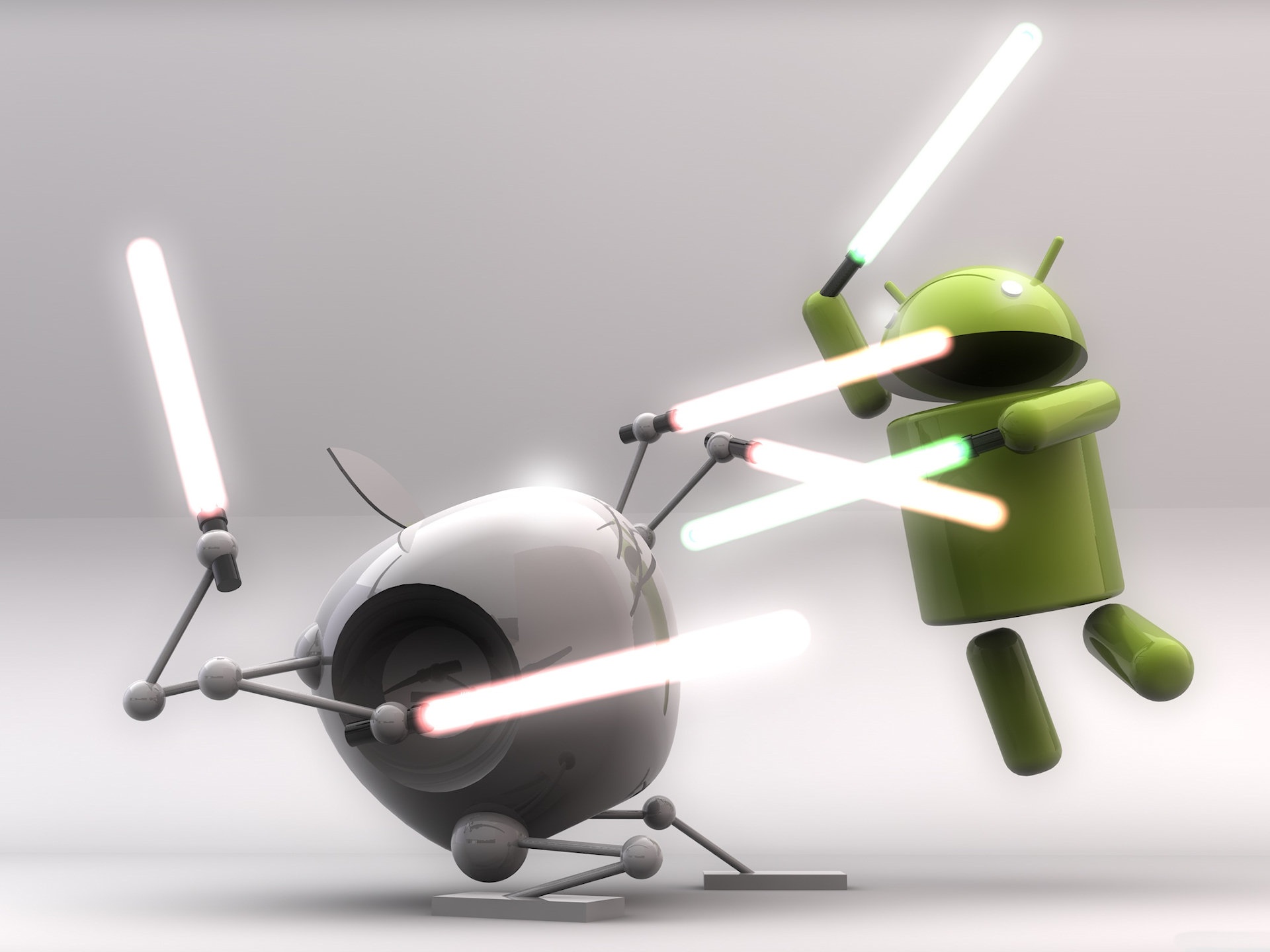 Bootstrap
Grunt
Ember
Backbone
jQuery
Sencha
Hammer.js
Emmett
Compass
SASS
LESS
Zepto.js
Angular.js
Dart
Livescript
Jasmine
Node.js
npm
Moustache
...
Many, many, many awesome demos…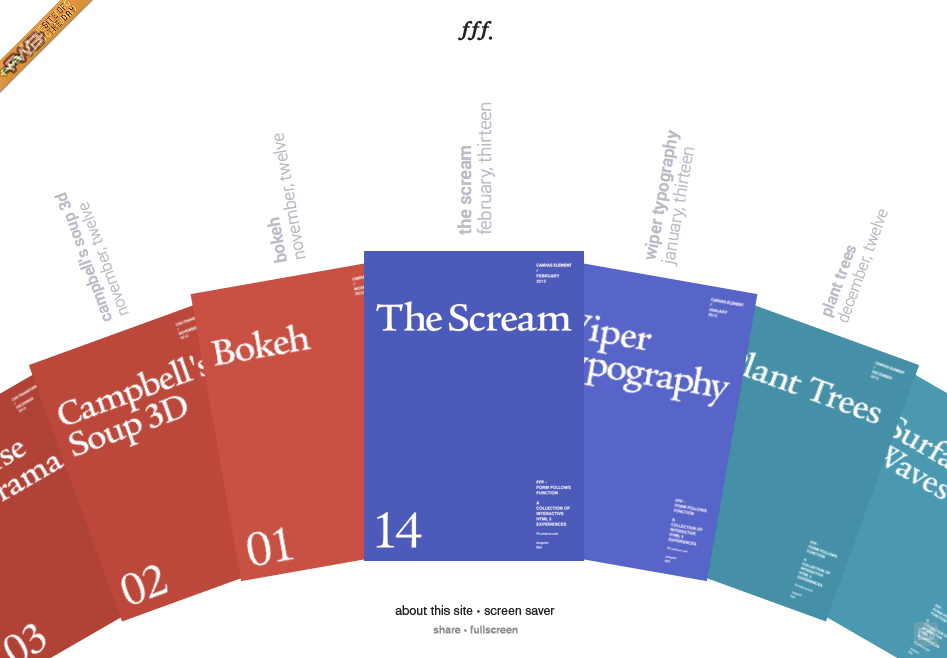 We have an awesome overload!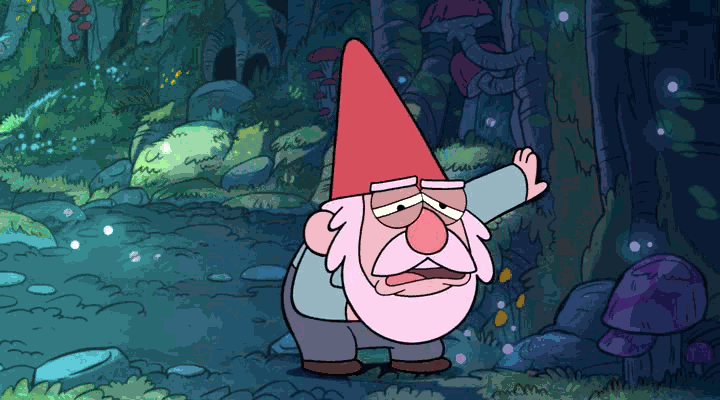 Mozilla's Mission - The Open Web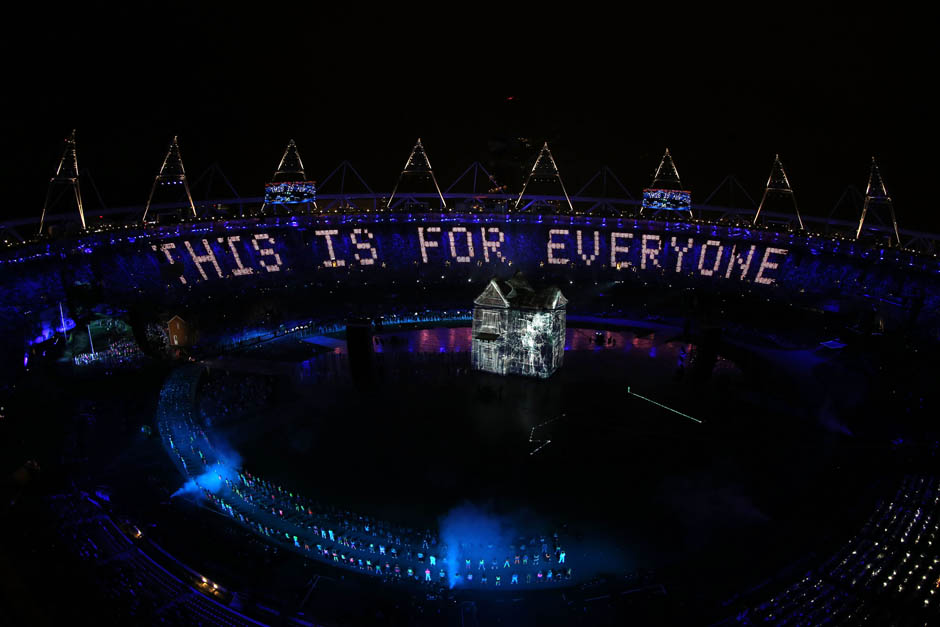 The Internet the World Needs
Knowable
The Internet the World Needs
Interoperable
The Internet the World Needs
Ours
the graphical user interface
Gaia
Development is done in the open!
GitHub
Documentation on MDN (developer.mozilla.org)
IRC Channels
Mailing lists
Telefónica and Mozilla are developing this HTML5 operating system on a hardware platform that is based upon a Qualcomm chipset.
- Telefonica Press Release
Developer phones - Spring 2013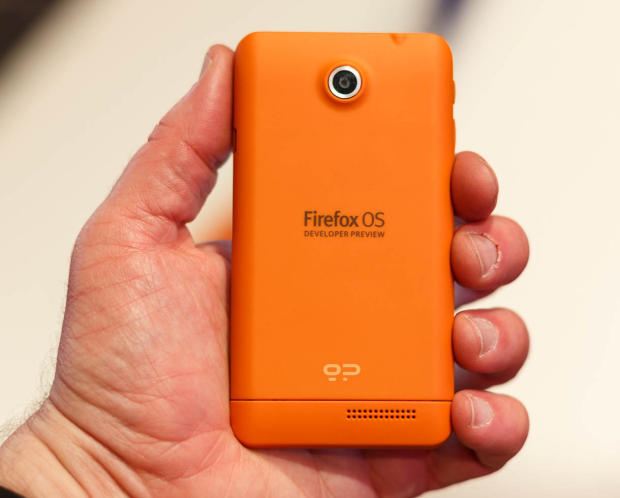 First launch - Spain - Juli 2013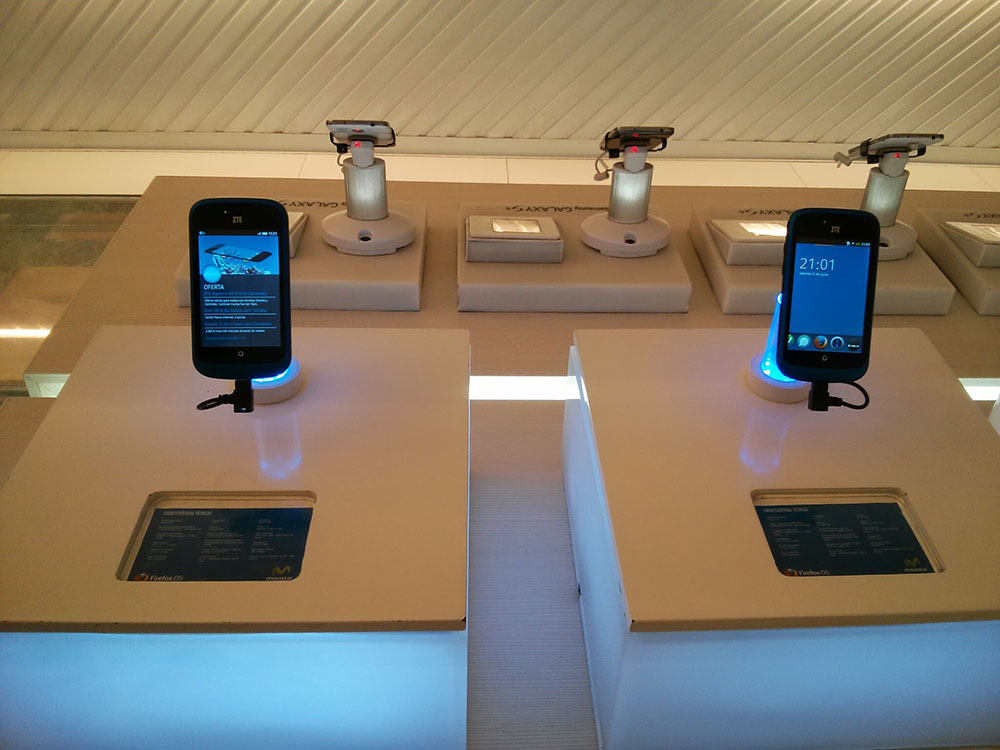 Launch in Germany - Congstar.de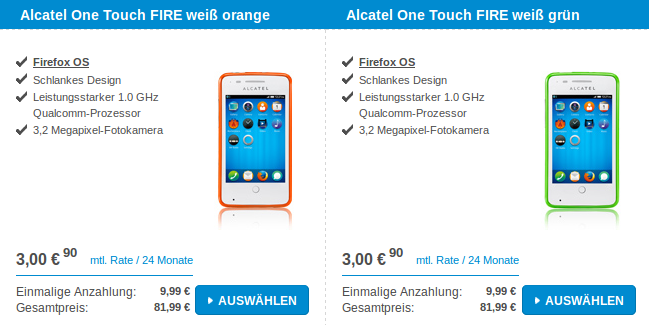 Everything in the OS is open web technology and standard proposals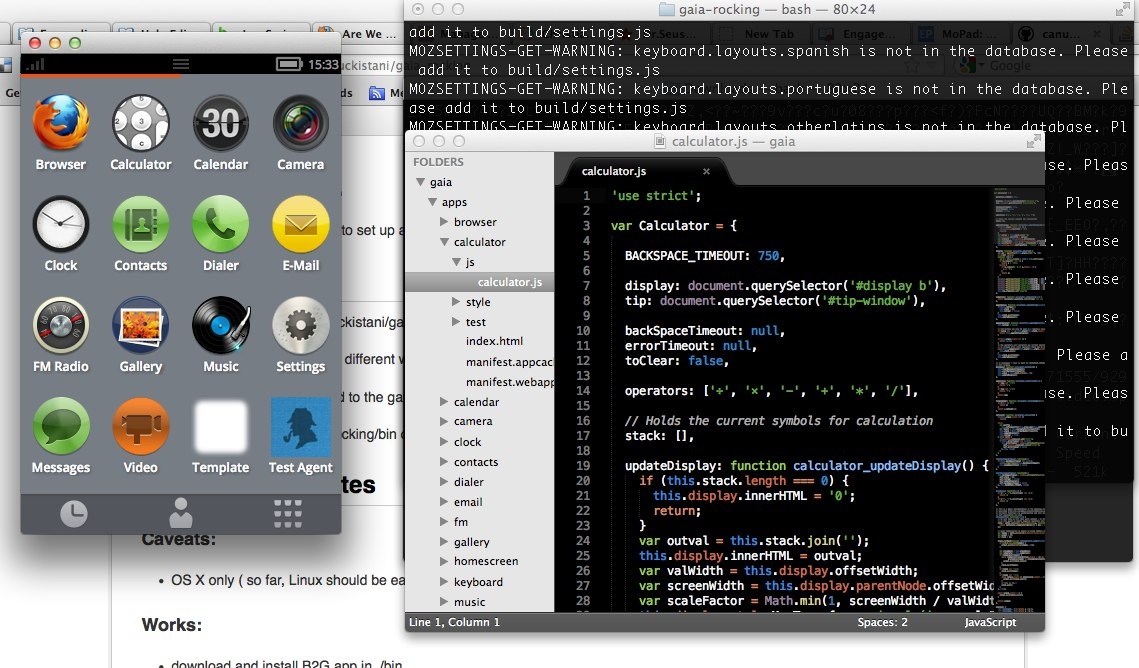 {
          "name": "My App",
          "description": "My elevator pitch goes here",
          "launch_path": "/",
          "icons": { "128": "/img/icon-128.png" },
          "developer": {
            "name": "Your name or organization",
            "url": "http://your-homepage-here.org"
          }
        }
      
Hosted apps - stored on your server, easy to upgrade, limited access.
Privileged apps - reviewed by the App store, packaged and signed
Certified apps - part of the OS, only by Mozilla and partners
Install apps from the web

        var installapp = navigator.mozApps.install(manifestURL);
        installapp.onsuccess = function(data) {
          // App is installed
        };
        installapp.onerror = function() {
         // App wasn't installed, info is in 
         // installapp.error.name
        };
        
Vibration API
Screen Orientation
Geolocation API
Mouse Lock API
Open WebApps
Network Information API
Battery Status API
Alarm API
Push Notifications API
WebFM API / FMRadio
WebPayment
IndexedDB
Ambient light sensor
Proximity sensor
Notification

          var b = navigator.battery;
          if (b) {
            var level = Math.round(b.level * 100) + "%",
                charging = (b.charging) ? "" : "not ",
                chargeTime = parseInt(b.chargingTime / 60, 10),
                dischargeTime = parseInt(b.dischargingTime/60,10);
            b.addEventListener("levelchange", show);
            b.addEventListener("chargingchange", show);
            b.addEventListener("chargingtimechange", show);
            b.addEventListener("dischargingtimechange", show);
          }
        
Web APIs (privileged apps)
Device Storage API
Browser API
TCP Socket API
Contacts API
systemXHR
Web APIs (certified apps)
WebTelephony
WebSMS
Idle API
Settings API
Power Management API
Mobile Connection API
WiFi Information API
WebBluetooth
Permissions API
Network Stats API
Camera API
Time/Clock API
Attention screen
Voicemail
Get an image from the phone (1/2)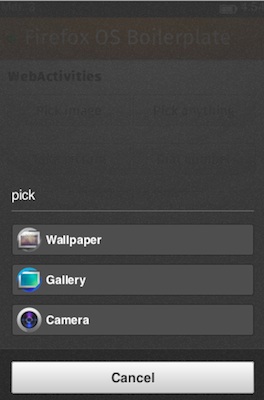 var getphoto = new MozActivity({
          name: "pick",
          data: {
            type: ["image/png", 
                   "image/jpg", 
                   "image/jpeg"]
          }
        });
      
Get an image from the phone (2/2)

        getphoto.onsuccess = function () {
          var img = document.createElement("img");
          if (this.result.blob.type.indexOf("image") != -1) {
            img.src = window.URL.createObjectURL(this.result.blob);
          }
        };
        getphoto.onerror = function () { // error
        };
      
Apache Cordova (Version 3.4+)

Haida Part 1 (Caution: this is a mockup!)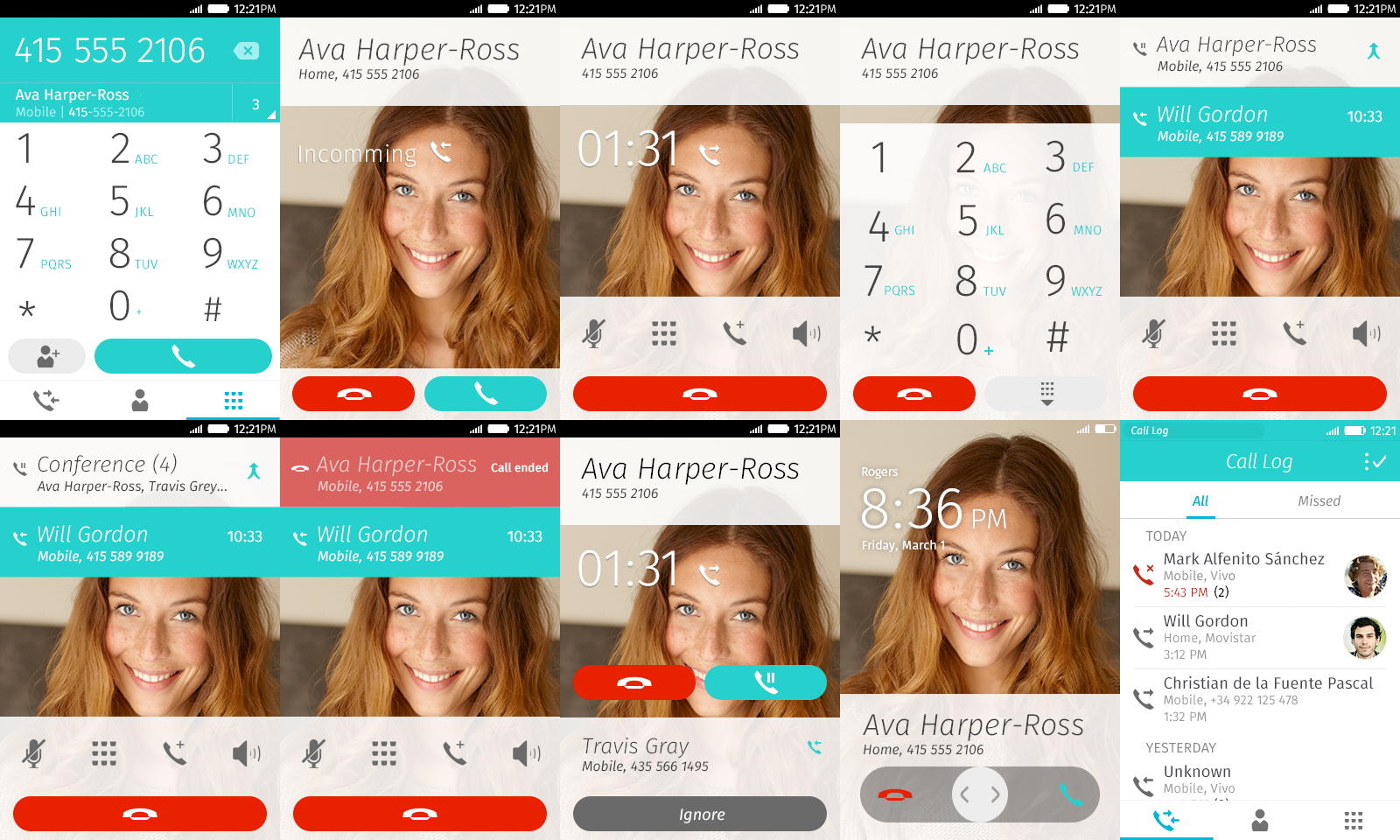 Haida Part 2 (Caution: this is a mockup!)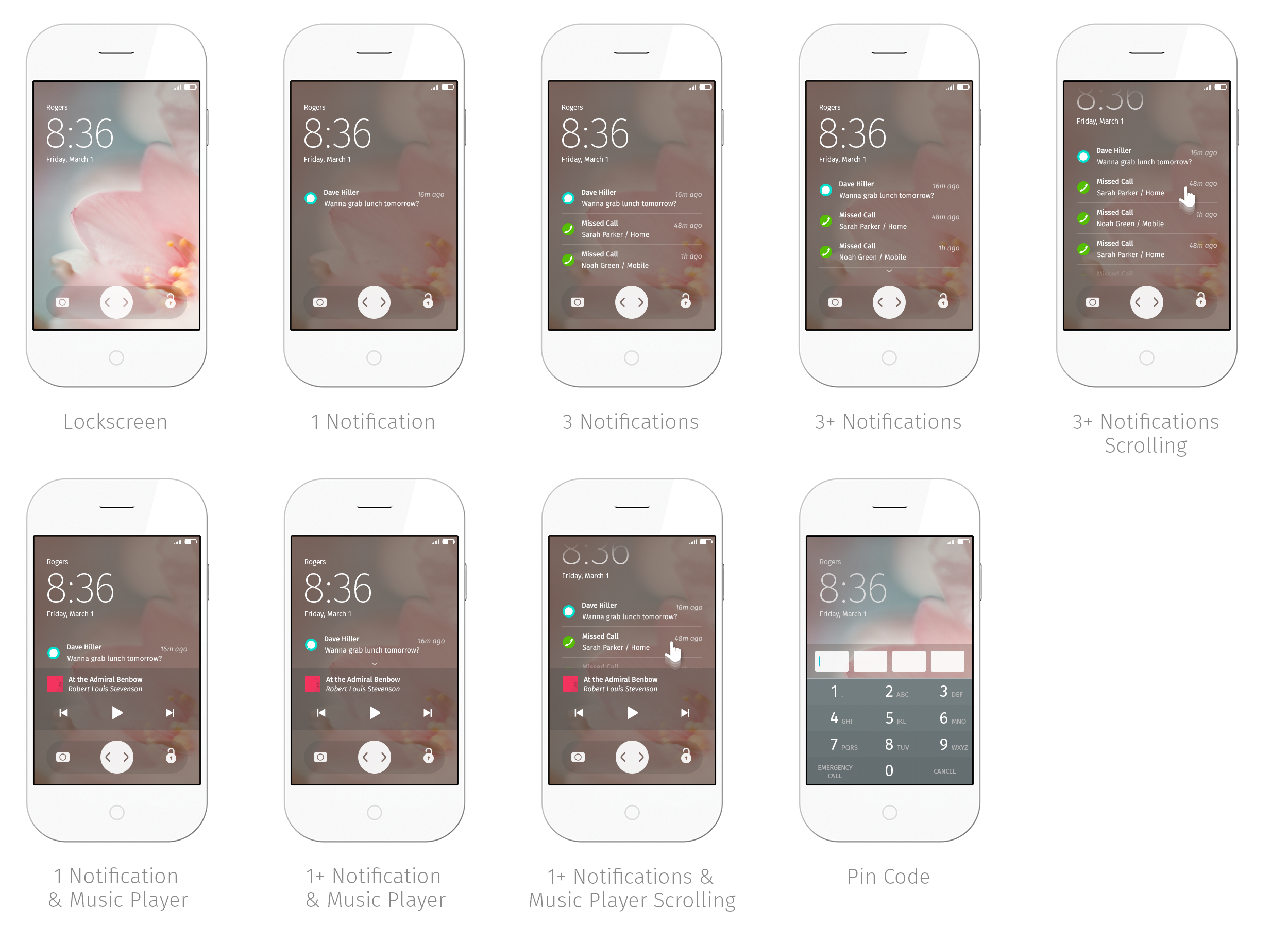 apps.webmaker.org (Appmaker)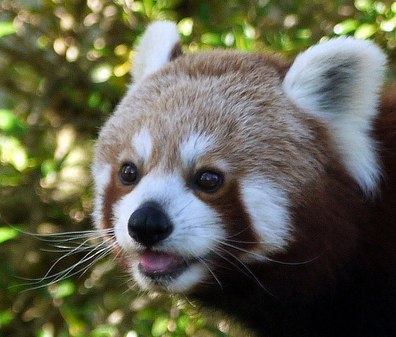 Michael Kohler
Mozilla Reps


Slides:
bit.ly/mobilecamp-firefoxos
Photo by Yortw